STLPak Strawberry Punnet
STLPak Strawberry Punnet is rich in style, inexpensive, using new PET thickening material, and durable, with strict quality control. The factory uses professional mould, casting quality, clear texture, high transparency, and no wire drawing. The product is colourless, odourless, and transparent. You can choose from regular and design versions to highlight the higher appearance level of strawberries. The main application scope is the strawberry picking garden, fruit store, supermarket, and more.
Good customer experience is the greatest embodiment of product value. We look forward to your choice of ShiTuLi food packaging, and please send us your inquiries now!
Advantages of Strawberry Punnet
High-Quality Design
The strawberry punnet uses high technology and quality PET material, which is also environmentally friendly.

Clear Transparency
The strawberry punnet's transparent design can show the fruit more clearly and inspect the fruit's freshness directly.
Strong Buckle
The buckle of the strawberry punnet is strong and can bear high weight to prevent fruit from falling.
Great Thickness
Great thickness can protect the fruit from external shocks and ensure its integrity to reduce damage and costs.
Thickened Material, Material Is Rigorous, Tight Buckle
The factory selects high-quality thickening raw material, the material is rigorous, and the container is smooth, with high transparency.
The buckle design around the container allows the strawberry to be stored safely without worrying about the bottom and cover falling off.
Shock-resistant and Pressure-resistant
The bottom of the strawberry punnet is lined with a layer of food-grade foam to resist heat and moisture, and the columns are designed to make the strawberries more stable.
The exterior is wrapped with a delicate waist seal, so a complete set of designs is presented as a boutique.
Strawberry Punnet More Applications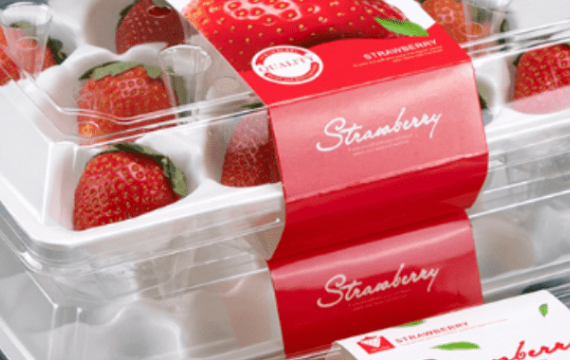 Strawberry Punnet Storage Use: The design of the strawberry punnet is specifically tailored for preserving and transporting strawberries, featuring numerous grooves at the bottom to hold them in place securely. Additionally, its substantial thickness effectively safeguards against potential damage while allowing for customization according to individual requirements.
Strawberry Punnet Applicable Scope: Most retail and market sales will use the strawberry punnet, and some will use it for food gifts. Restaurants and hotels can use it to hold strawberries to increase customers' appetites.