STLPak Fresh Food Tray
With its plastic wrap packaging, STLPak fresh food tray has higher transparency so that the fruit is fully fresh, exquisite, and bright, with a more pleasing appearance. It visually improves the appearance of the fruit level and grade, with convenient and efficient packaging for your fruit value added. The edges of the four corners of the tray are rounded, allowing the plastic wrap to easily and perfectly wrap the tray. After the fresh-keeping packaging of food, the fresh-keeping state is the general storage fresh-keeping time 3-5 times.
This series of fresh food tray designs is practical and simple. Neatly placed on the shelf can simplify customers' difficulty buying and provide convenient transportation. These tightly controlled food trays are guaranteed to meet your requirements. Please send us your inquiries now!
Advantages of Fresh Food Tray
Recycle Material
The raw material of the fresh food tray is recyclable raw material, which reduces the waste of materials and helps to protect the environment.
Various Styles
The fresh food tray has many kinds of colors and styles, and all of them are well-designed and good-looking. It can also be customized.
Classic & Practical
The design of fresh food tray is typical. It has a long life with a strong structure and practical function, which can be used in several places.

Convenient Use
This kind of product is convenient for stacking and storing fruit. It takes up less space during storage and transportation, improving logistics efficiency.
Wear-resisting and Press-resisting, Not Easy to Deform
The thickened PET material is smooth and shiny, and the thickened corrugated structure reduces damage during transportation and is not easy to deform.
When the fresh food tray is bent slightly, it can be restored to its original shape. It can withstand pressure and fall and has good toughness to strengthen the protection of fruits.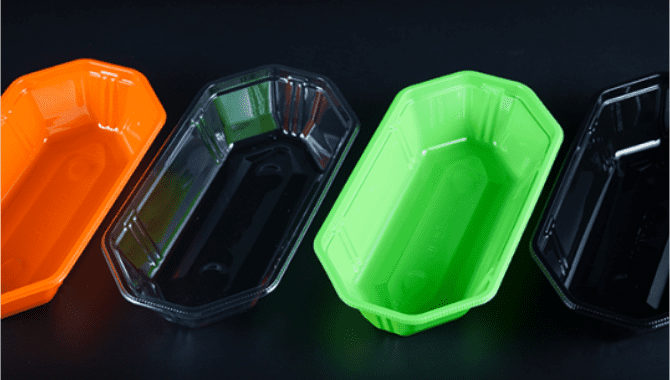 Safe Products, Environmental Protection and Health
The fresh food tray is multifunctional storage; various fruits can be loaded, antioxidant, and anti-collision.
It is the best assistant to keeping fresh, reducing loss, low cost, multi-purpose, simple and fashionable packaging, various colors for you to choose from, beautiful grade, environmental protection, and health.
Fresh Food Tray More Applications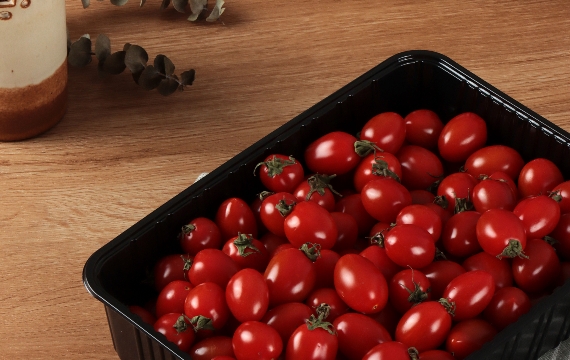 Fresh Food Tray Storage Use: The fresh food tray has many different styles and colors, and the product's design is classic. The kind of product is also lightweight, saving space and costs. It can hold various fruits, such as litchi, hawthorn, oranges, etc. Various vegetables can also be used to hold.
Fresh Food Tray Applicable Score: The fresh food tray is commonly used in these places. The food processing industry uses it to package and transport processed fruit products to maintain food quality and hygiene. Food stalls, planes, trains, and other catering use it to decorate fruit platters to enhance the attractiveness of their dishes.