Blueberry Punnet
STLPak has established itself as one of China's most reputable blueberry punnet suppliers. Our blueberry punnets are crafted from transparent and are complemented with lids. They come in various sizes and shapes, from 125ml to 500ml options.
These versatile punnets are not limited to blueberries; they serve as excellent storage solutions for various contents. Our blueberry punnets can accommodate various fruits, from blueberries, blackberries, raspberries, mulberries, cranberries, and more. Beyond practicality, they also shine as decorative elements, perfect for showcasing the freshness of your fruits.
You can access high-quality products suitable for diverse industries when you purchase our blueberry punnets in bulk. These punnets find utility in food, supermarket sales, orchard picking, and home use. If you're searching for the finest product containers, don't hesitate to contact us today. We're here to assist you in creating blueberry punnets that will elevate your brand's presence!
Wholesale Blueberry Punnets and Their Applications
Our blueberry punnets are carefully crafted to provide exceptional service to all our customers, helping to elevate your business. We take pride in producing high-quality products with versatility and a competitive edge. Our blueberry punnets can be employed in various ways, granting you flexibility and convenience.
These punnets are reusable and can be utilized for a wide range of products, such as blackberries, raspberries, mulberries, cranberries, etc. Moreover, they are good for enhancing your decoration and aesthetics. When you purchase our blueberry punnets in bulk, you gain multiple advantages that can benefit your business in numerous ways.
Blueberry Punnet Customization Design
We provide wholesale blueberry punnets to all our customers at highly competitive prices, offering substantial cost savings for your procurement needs. Furthermore, we offer customization options to align our products with your brand identity. Our customization possibilities extend to your blueberry punnets' dimensions, designs, color choices, and styles.
STLPak is dedicated to being your trusted partner in delivering durable blueberry punnets that will greatly benefit your customers.
Why Choose STLPak Blueberry Punnet?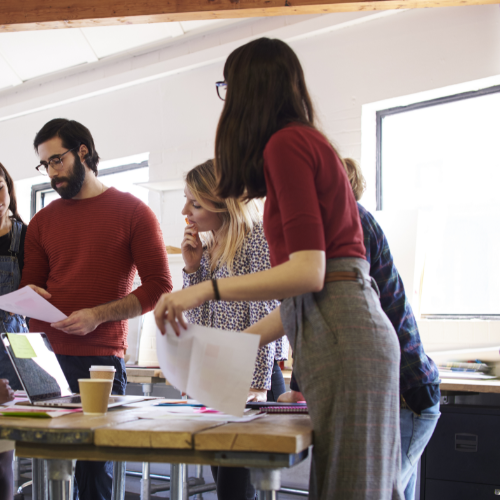 Providing Good Customization Service
Our team of skilled designers takes care of packaging and design solutions from inception to completion, addressing the unique requirements of every business. They collaborate closely with you by seamlessly integrating product design and visual branding to craft the ideal punnet design for your product and packaging graphics.
Elevating Your Food Packaging
Collaborating with our design team, our expert food packaging artisans bring design concepts to life. Through diverse decorating techniques, such as labeling and printing, they craft food packaging that stands out on the shelf and captivates your target audience.
Efficiency and Cost Savings in Food Packaging
In food packaging, we have a huge factory and warehouse. If you provide the product information, we can produce the products you need at once. Our facility manufactures the packaging, which is expertly. This approach will significantly reduce manufacturing time and overall costs, improving your brand.
Ensuring Timely Delivery in Food Packaging
We offer support in inventory control through our ordering system and delivery alternatives. We prioritize quality and on-time deliveries to meet your order requirements. Additionally, we proactively manage internal inventory, ensuring that common products are readily available for expedited delivery.
Blueberry Punnet Details Display