STLPak Kraft Bowl
ShiTuLi kraft bowl series is made from thickened kraft paper, which is more durable and can withstand high temperatures, as well as clean food-grade paper. The inside of the paper bowl has a waterproof and oil-proof PE film, and the design at the bottom also plays a leak-proof role. The design of the flat edge of the bowl mouth increases the contact area between the paper bowl and the food, and the lid is tight and inverted without leakage.
The kraft bowl can hold salads, rice, fried chicken, or pasta—various specifications to meet your needs. Manufacturer direct selling ShiTuLi always adheres to good quality. Please send us your inquiries now!
Hot Sale Product
STL-1100ML 32OZ
More and more customers accept cowhide containers, this capacity of the box more popular.
Product Application Range
Salad
Bento Box
Household

Takeaway
Arc design, good sealing
The visible transparent box cover is convenient to view. It adopts arc design in many places, and the buckle is tightly sewn. The package is more compact with multiple card slots, so as to solve the problem of spillage during your use.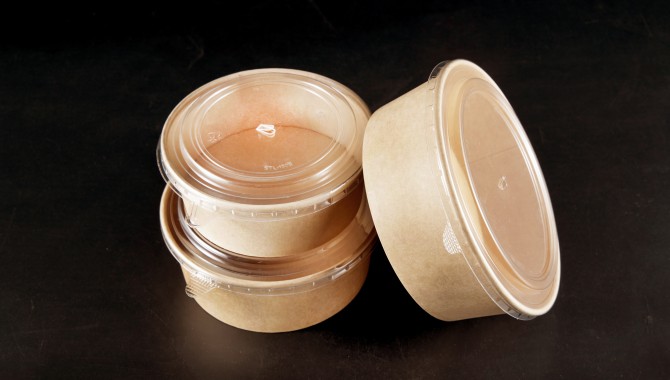 Waterproof, oil and leakage
This kraft bowl has a strong texture and PE film inside, which is not easy to soften when meeting water and oil, the bottom of the pressure grain is leakproof.  It can hold different foods safely. It is made of original thickened pulp, which is healthy and natural.
Product Parameters Information
Product ID:STL-750ML 22OZ
Capacity : 750ml/22oz
Dim : 150*60mm
Color : Coffee
QTY : 300PCS/CTN
Style : Kraft paper bowl
Product ID:STL-1100ML 32OZ
Capacity : 1100ml/32oz
Dim : 160*60mm
Color : Coffee
QTY : 300PCS/CTN
Style : Kraft paper bowl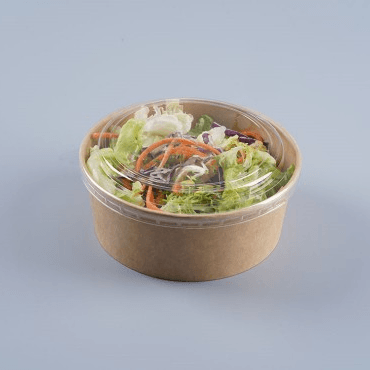 Product ID:STL-1500ML 40OZ
Capacity : 1500ml/40oz
Dim : 180*65mm
Color : Coffee
QTY : 300PCS/CTN
Style : Kraft paper bowl
Product ID:STL-1100ML-H 32OZ
Capacity : 1000ml/35oz
Dim : 193*136*135mm
Color : Coffee
QTY : 200PCS/CTN
Style : Kraft paper bowl; Handle