STLPak Bagasse Cups
STLPak bagasse cups are made from bagasse, a natural and renewable resource. In addition to the environmental benefits, bagasse cups are also convenient. These cups are ideal for your home, office or coffee shop. These cups stand out with their natural look and texture, adding a unique touch to your drink. Whether cold or hot, they carry your favorite beverages comfortably and conveniently while you enjoy them.
If you are concerned about the environment and looking for a quality alternative, bagasse cups will be the ideal choice. Let's work together to protect the planet and reduce plastic waste, starting with bagasse cups! Please browse our website for more information about bagasse cups and how to order them. Our team is ready to support you if you have any questions or need help. Thank you for coming and joining us!
Product Application Range
Supermarket

Takeaway
Picnic
Household
Environmentally friendly materials, healthy water
Our bagasse cups are made from natural bagasse, without added chemicals, in line with the environmental concept of healthy water requirements. At the same time, bagasse cups are also ideal for loading drinking water, ensuring you drink fresh and healthy water.
Whether for home use or commercial premises, bagasse cups are a sustainable and healthy living option, bringing a healthier alternative to your living drinking experience. By choosing products made from bagasse, you will be taking an active part in environmental action and reducing your reliance on single-use items such as plastic cups.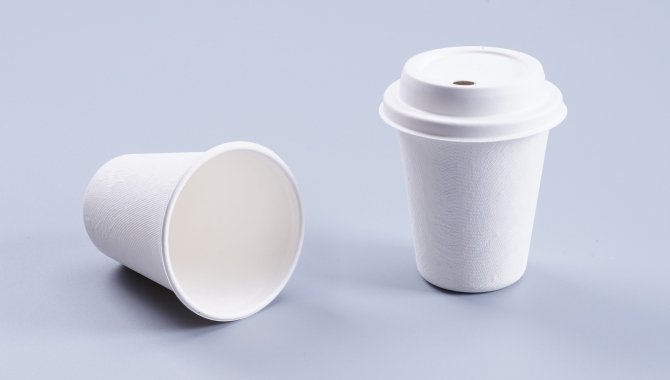 Unique texture, beautiful and durable
Our bagasse cups have a unique texture and beautiful exterior design. Its natural texture and light yellow tone give the cup a natural beauty, so you feel a different taste when using it. At the same time, the excellent characteristics of bagasse material make the mug durable and not easy to deform or damage, durable.
The matching LIDS and holders are also made of environmentally friendly materials and complement the bagasse cups to provide you with high-quality, beautiful and durable water appliances.
Unique texture, beautiful and durable
Our bagasse cups are available with LIDS and holders for various functions. The lid can keep the temperature of the liquid in the cup, effectively prevent the splashing of the water in the cup, keep the water fresh, and provide you with a safe and reliable way to drink.
The cup holder prevents the cup from sliding and protects the tabletop from hot or cold water. This versatile design makes the bagasse cup ideal for homes, offices, coffee shops and more, providing a practical and convenient water experience.
Product Parameters Information
Product ID:CP-081
Weight: 8g
Capacity: 8oz
Dim: Ø79*88mm
Available Color: 🔲White
Description: Coffee cup; Bagasse;
Biodegradable
Product ID:CP-091
Weight: 10g
Capacity: 9oz
Dim: Ø91*98mm
Available Color: 🔲White
Description: Coffee cup; Bagasse;
Biodegradable
Product ID:CL80-2
Weight: 4.5g
Capacity: N/A
Dim: Ø82*18mm
Available Color: 🔲White
Description: Coffee cup lid; Bagasse;
Biodegradable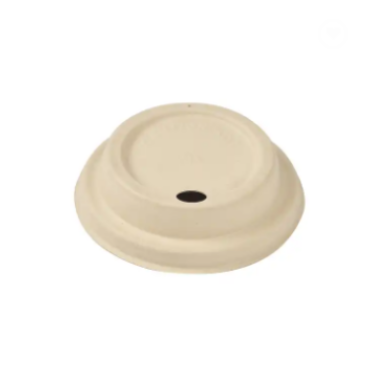 Product ID:CL90-2
Weight: 5.5g
Capacity: N/A
Dim: Ø93*20mm
Available Color: 🔲White
Description: Coffee cup lid; Bagasse;
Biodegradable
Product Details Introduction
PRODUCT ID
PACKING
(PCS/CTN)
CASE DIM
(L/mm)
CTN DIM
(W/mm)
CASE DIM
(H/mm)
CASE CUBE
(m³)
CP-081
1000
455
330
410
0.0616
CP-091
1000
590
390
460
0.1059
CL80-2
1000
450
350
365
0.0575
CL90-2
1000
400
360
490
0.0706